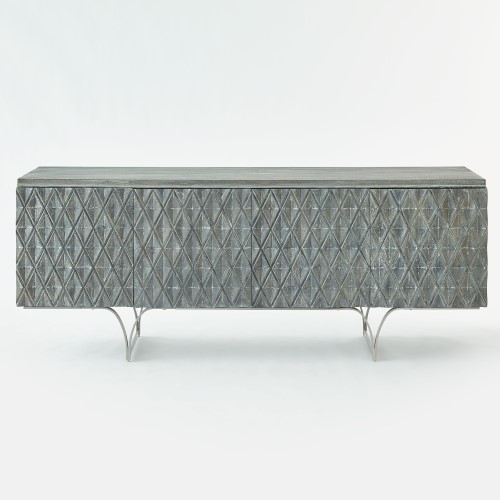 ITEM#
DESCRIPTION
DIMENSIONS
TEARSHEET




A precisely hewn diamond pattern is carved into the front and side panels of the Diamond Media Cabinet. An antique grey finish on the multi-dimensional mango wood surfaces richly enhances the grain of the wood. Uniquely shaped brushed Matte Nickel steel legs repeat the diamond pattern of the cabinet. Brushed Matte Nickel trim is inlaid between the top surface and cabinetry. Touch latches on four cabinet doors. One adjustable shelf in each section. Pass through conduits allow for easy cable access to electronic components.
©2018 STUDIO|A HOME - A
GLOBAL VIEWS
COMPANY. ALL RIGHTS RESERVED.